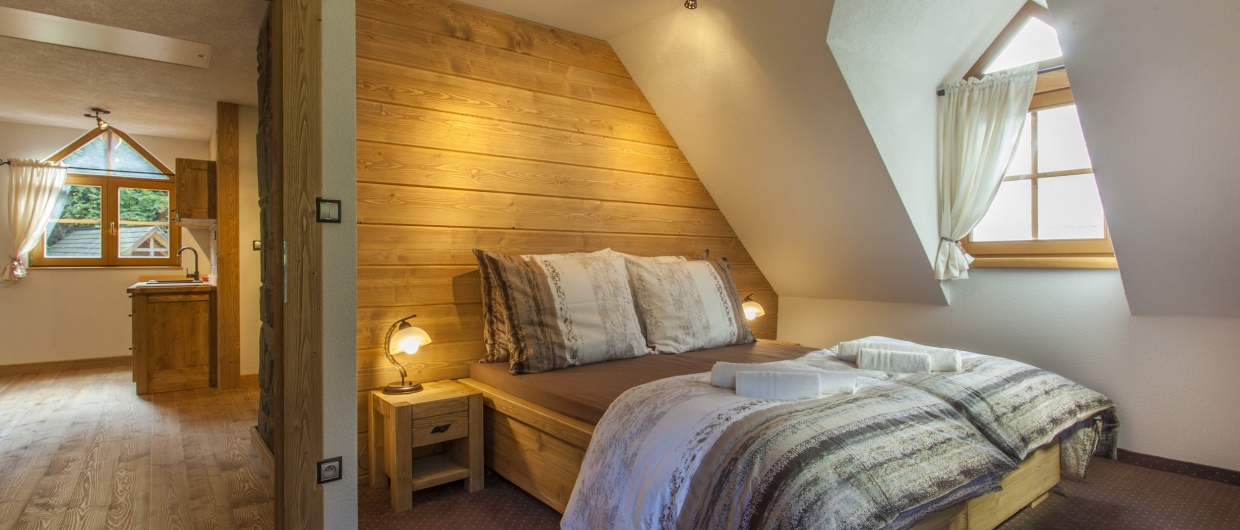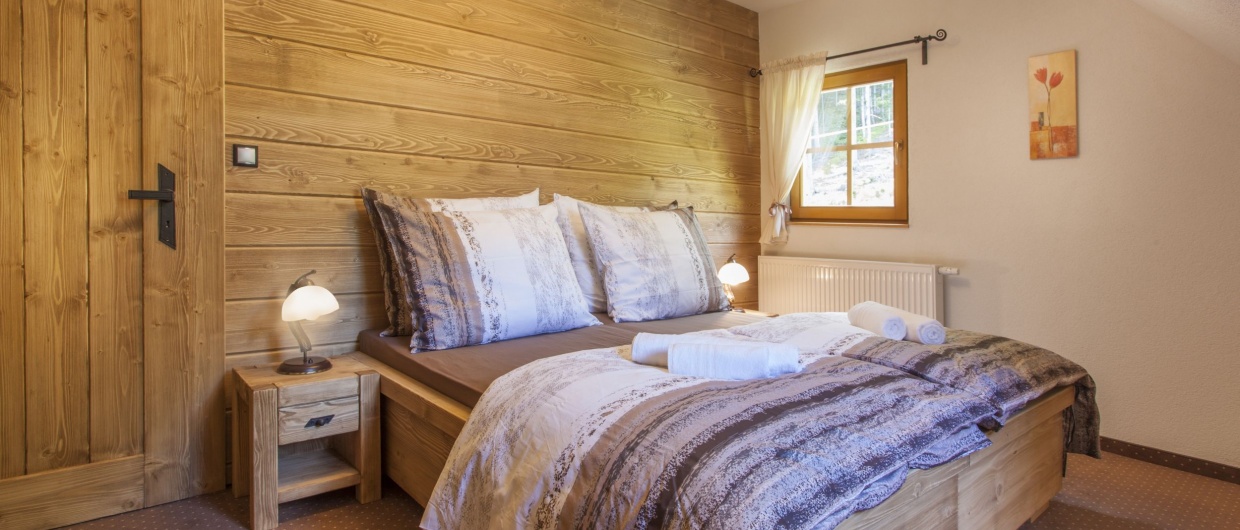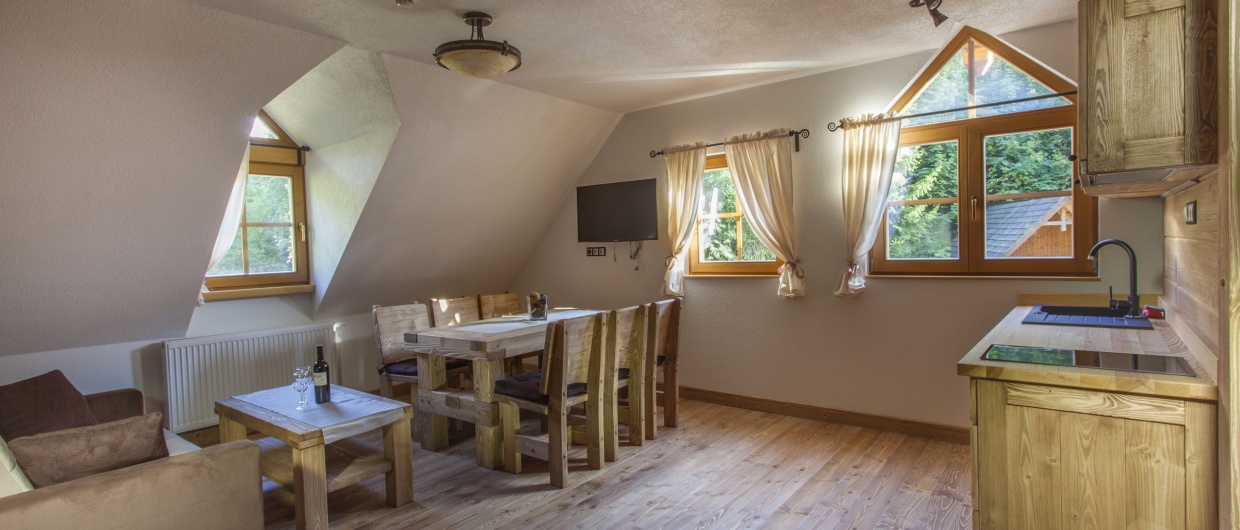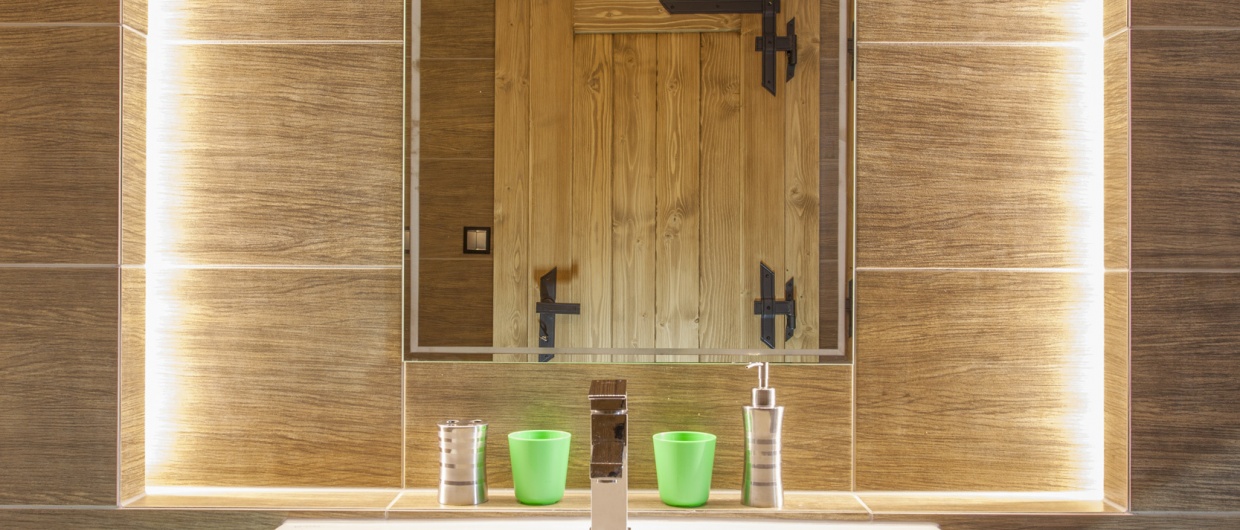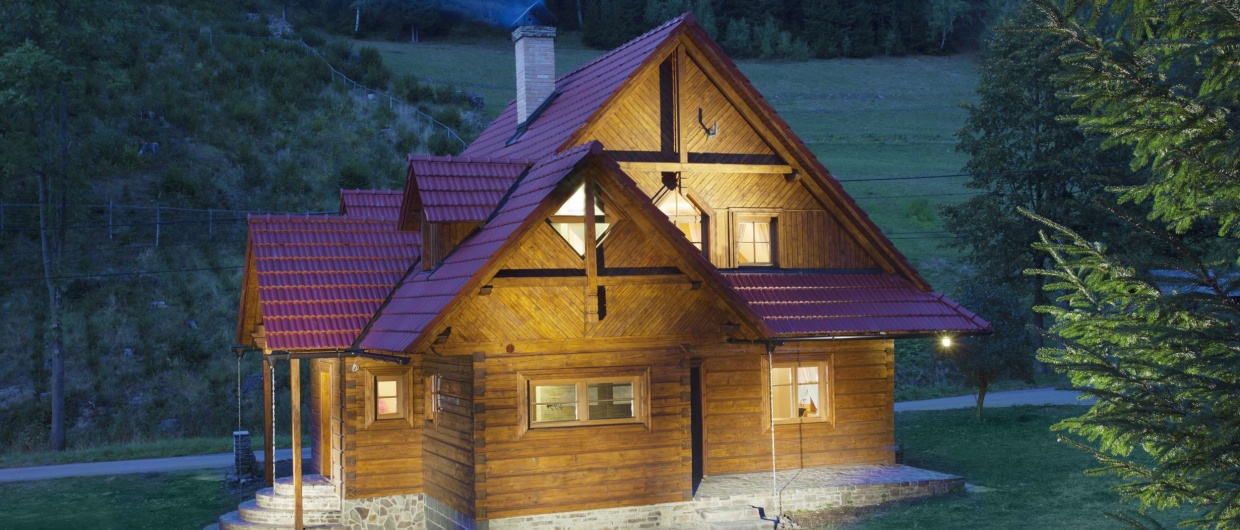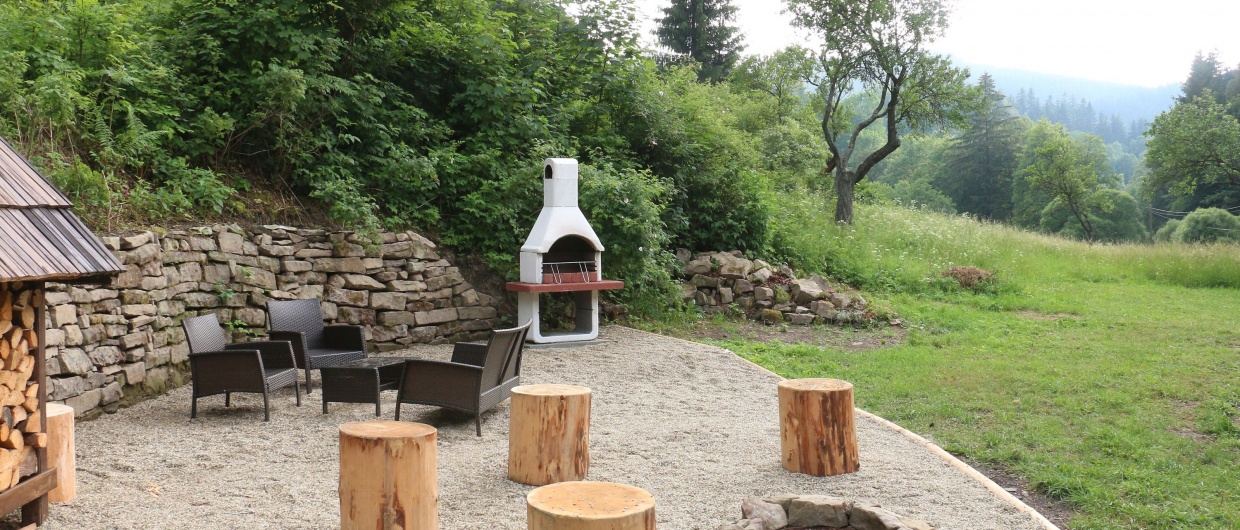 LOG HOUSE Appartment 2 (upper floor)
Capacity: 4 persons plus 2 persons on a rollout bed
This appartment is situated on the upper floor of the completely reconstructed log house. It offers two separate bedrooms for two and two persons and its own separate entrance.

In the spacious living room with a kitchen, you will find a comfortable sofa and custom made wooden furniture. The kitchen is fully equipped (microwave, stove, electric kettle, fridge, etc.). A flat screen TV goes without saying. The bathroom has been designed by the latest trends, you can enjoy the "tropical rain" and other. Barbecue with sitting area in the garden.
Parking is available right in the front of the appartment.
Book now
Room equipment
Beddings, linens and towels